Celebrate the McConnell Arts Center with 3 MACtastic Events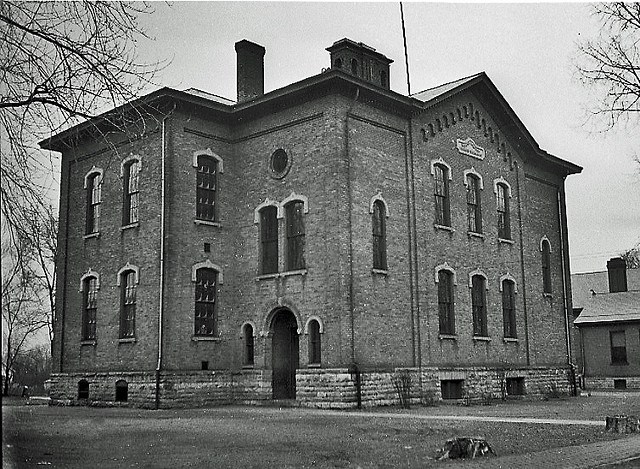 Calling all fans of art and architecture! The Peggy R. McConnell Arts Center is thrilled to host an open house honoring the 100-year anniversary of its historic building. Scheduled to take place on August 22 from 9 a.m. to 3 p.m., the appropriately titled MAC Bash brings together three highly anticipated events: the annual Open House, the MAC Faculty & Student Show and the yART sale. Together they provide a fun-filled day that everyone will enjoy. "Since all three of these fantastic events happen around the same time of the year, it made sense to combine them into one, day-long celebration," said Robin Yocum of Yocum Communications. "We anticipate a great turnout and look forward to celebrating this very special place and the many people who have contributed to its success."
Here's a quick rundown of the day's activities:
Annual Open House – If you've never been to the McConnell Arts Center, here's your chance to tour this fantastic facility. Wander the historic halls, meet the extraordinary faculty and experience all that the MAC has to offer. Don't miss the celebratory toast honoring the building, faculty and students at 12 p.m. inside the main gallery.
MAC Faculty & Student Show – From August 17 to October 25, you can view more than 125 pieces of original art by MAC faculty and students. The exhibit will feature paintings, photography, ceramics, music and more.
yART Sale – Don't let the clever name fool you; this is one yard sale you don't want to miss. The event, which is co-presented by the McConnell Arts Center, the Worthington Area Art League and Central Ohio Plein Air, brings together a wide variety of art from local artists throughout the region. "People are always surprised by the level of talent represented at yART," Yocum said. "We're excited about the number of entries this year and can't wait to see the displays."
100 years and still going strong
Designed by Ohio architect Frank Packard, and built in 1915, the MAC's Packard Annex served as the original Worthington High School until 1952. While the building has undergone a dramatic transformation on the inside, the original shell remains largely unchanged.
"Occasionally, folks who attended the old Worthington High School will stop by to see what the MAC has done with the building," Yocum said. "We're thrilled to have been a part of the preservation of this wonderful structure and look forward to many more years in it."
The Peggy R. McConnell Arts Center is a multidisciplinary facility that presents and promotes performing, digital and visual arts. In an effort to continue the fine work of the Worthington Arts Council, the MAC serves to advocate, create and nurture arts programming through performances, exhibits, classes and cultural opportunities. The MAC is located at 777 Evening Street. For more information or to view a full list of events, visit www.mcconnellarts.org or check them out on Facebook.
Convention & Visitors Bureau of Worthington
Worthington, Ohio, offers a variety of activities, attractions, specialty shops and dining options for visitors of all ages and interests. The Convention & Visitors Bureau of Worthington is your resource for all the latest information, including the event calendar at VisitWorthingtonOhio.com. You can also follow us on Facebook at Visit Worthington Ohio.