It's a Great Night at the MAC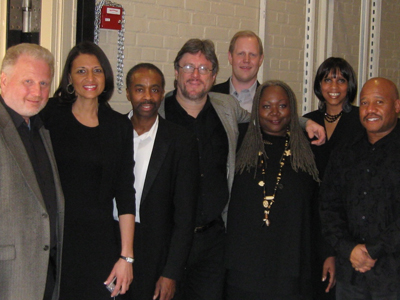 Multiple events scheduled to celebrate the venue's fifth anniversary. There's always something happening at the McConnell Arts Center, but August 21 appears to be an evening you don't want to miss. With a special open house, live music, exhibit openings and a concert, it promises to be an evening jam-packed with activity. Best of all, they will be celebrating the fifth anniversary of the MAC, so adult beverages, treats and cake will be on tap. Here's what you can expect.
Special Open House – 6 to 8 p.m.
Bring the entire family to meet the MAC's art, music, film, photography and ceramics instructors and to find out what they will be teaching this fall. This event is free and no pre-registration is required.
Live Music in the Main Gallery – 6 to 8 p.m.
Jamie Massa will sing old jazz standards and Broadway tunes beginning at 6 p.m. followed by Adam Schlenker and his Acoustic Roots Music Ensembles at 7 p.m.
Neighborhood in Harmony with Nature: Rush Creek Village – Opening Reception – 6 to 8 p.m.
A nationally-known architectural gem, Rush Creek Village was conceived by Dick and Martha Wakefield, a couple interested in building a community based on Frank Lloyd Wright's organic principles. The exhibition will run from August 21 through October 26 and is being presented in partnership with The Ohio State University Knowlton School of Architecture and the Center for Architecture and Design. A scaled replica of the Pepinsky guest house will be the focal point of the exhibition.
Ray Charles Tribute Band featuring Bassist Roger Hines – 8 p.m.
Held in the comfortable and acoustically-sound Bronwynn Theatre, this concert will feature the Ray Charles Tribute Band with Bassist Roger Hines. Hines was a recent Ohio State University graduate working in New York City jazz clubs when he received a call from the legendary Ray Charles. That was 1980, and the beginning of a six-year stint of full-time recording and touring as bassist for the Genius of Soul.
"Traveling with Ray taught me how to make music the most important part of my day," Hines said. "I remember playing six or seven nights a week in a different city and many times in a different country and being exhausted, but always energized each night playing music that was honest, intense and full of emotions."
Today, Hines is able to re-create some of that emotion in the Ray Charles Tribute Band, which features Hines on bass, Milton Ruffin on piano and vocals, James "Smooth" Elliot on drums, Jon Eshelman on piano, Randy Mather on saxophone, Stan Smith on guitar and Debra James Tucker, Tia Harris Roseboro and Vicki Saunders as the "Raelettes."
Be part of the excitement. Attend the show on August 21 from 8 to 10 p.m. at the MAC. Tickets are $10 online, $12 at the door, and $5 for students. Kids under 12 can attend the show for free.
For more information about these events and others, contact the MAC at 614.431.0329 or visit mcconnellarts.org.
To stay informed about Worthington events and happenings, visit the Convention & Visitors Bureau of Worthington website at VisitWorthingtonOhio.com, or "like" us on Facebook at Visit Worthington Ohio.